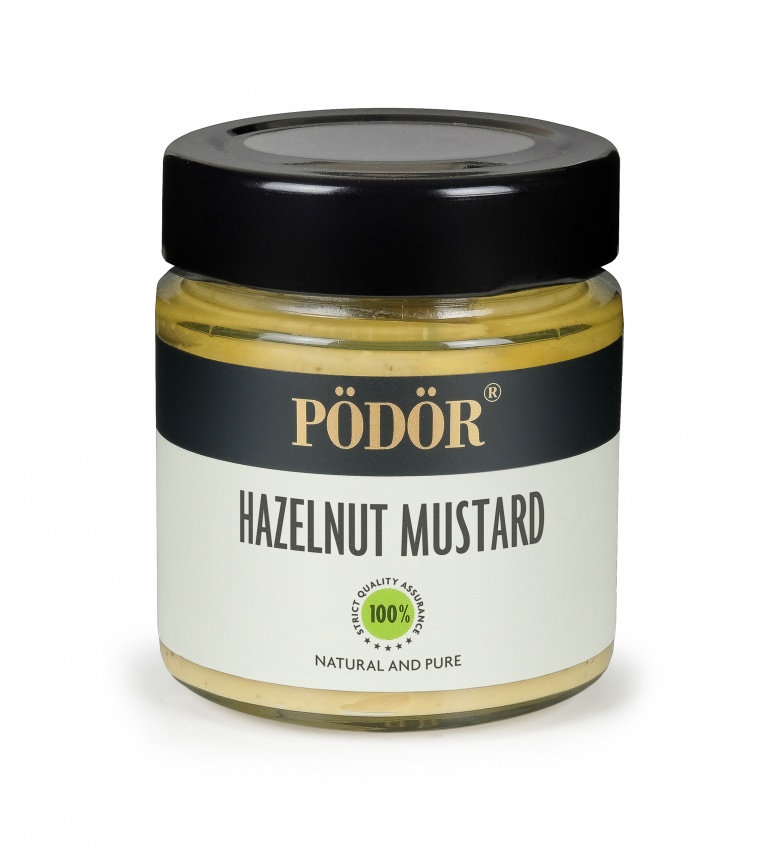 HAZELNUT MUSTARD
Mesterséges tartósítószer mentes
Mesterséges ízfokozó mentes
Nem génkezelt
Gluten-free
Laktózmentes
Vegan
Ingredients
Water, wine vinegar, mustard seeds, hazelnuts, salt, sugar and spices.
Average nutrition values
100 g contain on average:
Energy478kJ /114kcal
Fat6,8g
Saturated fatty acids0,1g
Carbohydrate8g
Sugars1,7g
Protein5g
Salt1,8g
May contain walnuts, hazelnuts, peanuts or sesame seeds in traces!
Storage
Store between +10 and +25 °C, and protect from sunlight.
Refrigerate after opening and use within 4 months.
Country of origin: Austria
---
---
---
---